ATF Form Application System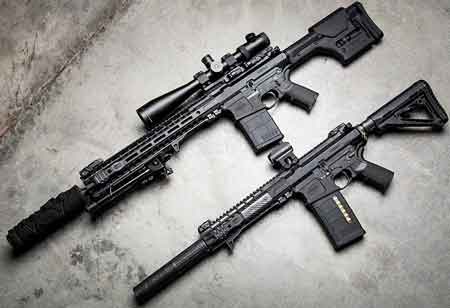 Have you ever read the Directions on the ATF Form 1 or 4? They make absolutely no sense at all. The terms on the Forms are intentionally confusing and the directions are so poorly written that most applicants feel more overwhelmed after having read them. In fact, they are so bad that we used to spend more time helping people fill out their Applications than we spent on anything else. That's why we came up with a better way to do things…
The Texas Gun Trust ATF Form Application System makes filling out your ATF Forms a breeze. You end up with ATF Forms that are in the exact same format and appearance as they are when the ATF Templates are used. However, the process of filling out the Forms is completely different. Instead of muddling through the nonsencical ATF madness, you follow the Texas Gun Trust directions. Rather than meaningless open-ended questions, you get clear and concise prompts allowing you to enter your information with confidence. What used to be a frustrating and time consuming nightmare, is now a quick and painless process. Best of all, much of your information is automatically entered for you based on answers to previous questions, which reduces the amount of time it takes to complete your Forms. And, it nearly eliminates human error.
Texas Gun Trust Members have access to the following documents:
---
ATF Form 20
Traveling with Destructive devices, machine guns, short-barreled rifles, & short-barreled shotguns:
The ATF requires you to get prior authorization anytime you want to transport a destructive device, machine gun, short-barreled rifle, or short-barreled shotgun across state lines. To get authorization, you must submit the ATF Form 20 at least 30 days prior to the date you plan to travel. The Form 20 is also used to notify the ATF about an address change if you are planning to move, regardless of whether the move is in-state or out of state.
Traveling with Silencers:
You don't need to fill out a Form 20 to transport Silencers across state lines. But, you do need to fill out the Form 20 if you are moving to another state, to give the ATF your new address.
Click the button below for the ATF Form 20 Application System
ATF FORM 20
---
ATF Form 1 Application System
Filling out a Form 1 can be really frustrating, even for people that have previously submitted Tax Stamp Applications. That's why we created the Automated Form 1 Application System. Texas Gun Trust makes the process of building your SBR, SBS, Silencer, or Machine Gun easy.
ATF FORM 1
---
ATF Form 4 Application System
Every time you purchase an SBR, SBS, Silencer, or Machine Gun, you are required to submit a Form 4 Application to the ATF. Unfortunately, the ATF Form 4 is a really confusing application. But, we created the Automated Form 4 Application System to make the application process easy.
ATF FORM 4
---
ATF Form 23 Application System
On July 13, 2016, ATF Final Rule 41F went into effect. The Rule states that every time a Gun Trust submits a Form 1 or Form 4 Application to the ATF, all responsible persons are required to submit the Responsible Person Questionnaire (aka Form 23) the ATF. In your Texas Gun Trust, you and all of your Co-Trustees are considered Responsible Persons. That means all of you need to fill out the ATF Form 23.
When you use the Texas Gun Trust Form 1 or 4 Application System, it includes the Form 23 for you. However, your Co-Trustees will need to use the Form 23 Application System to complete their Responsible Person paperwork.
ATF FORM 23
---
ATF Form Review
Your Executive Level Texas Gun Trust includes unlimited Form Review. That means a lawyer form Texas Gun Trust will review your Form 1, 4, 20, & 23 Applications. All you need to do is send us your Form as an email attachment. Just click the ATF Form Review button.
Review my ATF Application
We offer Gun Trust Binders and Laminating Services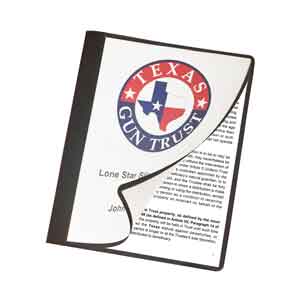 Executive Portfolio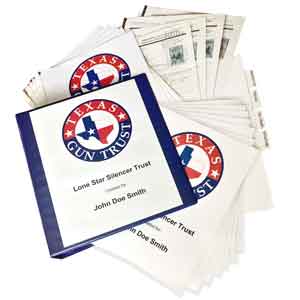 Document Preservation Package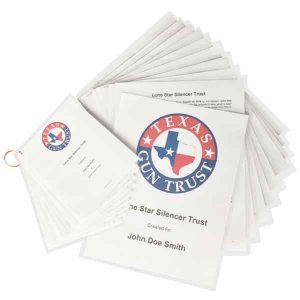 Laminated Gun Trust
---
Click for more information on Gun Trust Binders and Laminating Services
★ TEXAS GUN TRUST ★
The Best Texas NFA Gun Trust Available!
Get Your $79 Texas Gun Trust Now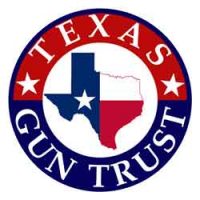 ---
This website is for informational purposes only and does not provide legal advice.
Please do not act or refrain from acting based on anything you read on this site.
For legal advice on state law, you should contact an attorney licensed to practice law in your area.